November 19, 2005
10 hari lagi.. ( 38th week and 4 days pregnant)

Diam tak diam lagi 10 hari Our Angel akan merealisasikan impian kami.Diharap-harapkan semuanya akan berjalan lancar dan selamat.
Bermula hari ini badan bu mula dah rasa tak sedap.Tak larat tu memang dah dari hari tu dah.
Braxton Hicks
tu dah mula terasa.Baby mengeras dengan kuat dan lebih banyak kali dari biasa tapi tidaklah terlalu kerap,cuma lama sikit dari biasa.Badan bu mengembang,kaki bengkak.Sekam di ibu jari kaki kanan tak baik lagi,jari tengah kaki kiri pulak kene akibat salah cara potong kuku.Begitu juga dengan jari manis tangan kiri dan jari kelingking tangan kanan.Ditambah pulak bisul dibawah perut.Aduh..serba tak kene bu dibuatnya...Rasa nak bersalin cepat.Sungguh! Lebih lebih lagi 2 orang kakak angkat, Kak Zura dan Kak Linda bersalin awal dari due date buat bu wonder,naper bu tak awal pulak eh? 'apa punya soalan daa..' Maybe punctual mcm bu sendiri kot.Memang 29hb, lagi 10 hari.Sabar aje la..
Bu.. slept soundly at 11/19/2005 02:02:00 PM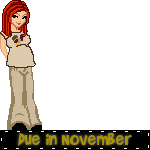 about me
*Dear All,Assalammualaikum and salam sejahtera.Welcome to Our Angel's Journey blog, khas buat our 1st coming baby after one year marriage..Let's share the story.. *Parents: Kartini(Bu)&Fairuz(Baba)
*Married: 13th March 2004(21 Muharram 1425)
*Baby will born: 29th Nov 2005(27 Syawal 1426)

Recent Journey
Last Trimester (Week 37-40) In Syawal
Last Trimester (Week 32-35) In Ramadhan
Last Trimester (Week 28-31)
Second Trimester (Week 23-27)
Second Trimester (Week 19-22)
Second Trimester (Week 15-18)
First Trimester (Week 10-14)
First Trimester (Week 8 - 10)
First Trimester (1-3 months)
Welcome to the angel of our life...

Past Journey
March 2004
February 2005
March 2005
April 2005
May 2005
June 2005
July 2005
August 2005
September 2005
October 2005
November 2005
July 2007

friends
all about parenting
Ummiku-Sayang
Pregnancy & Baby
My Sunshine 2U
Ketidaksuburan dan masalah sakit puan
Klinik Pakar Wanita Razif Norana


Click to join Ummiku-sayang
tag board
GAMBAR-GAMBAR
KISAH BU
BABA DAN KERETA
TEMPAT LEPAK
LEPAK LAGI

View My Guestbook
Sign My Guestbook